2022 Giving Tuesday
Giving thanks is not just words, but deeds as well.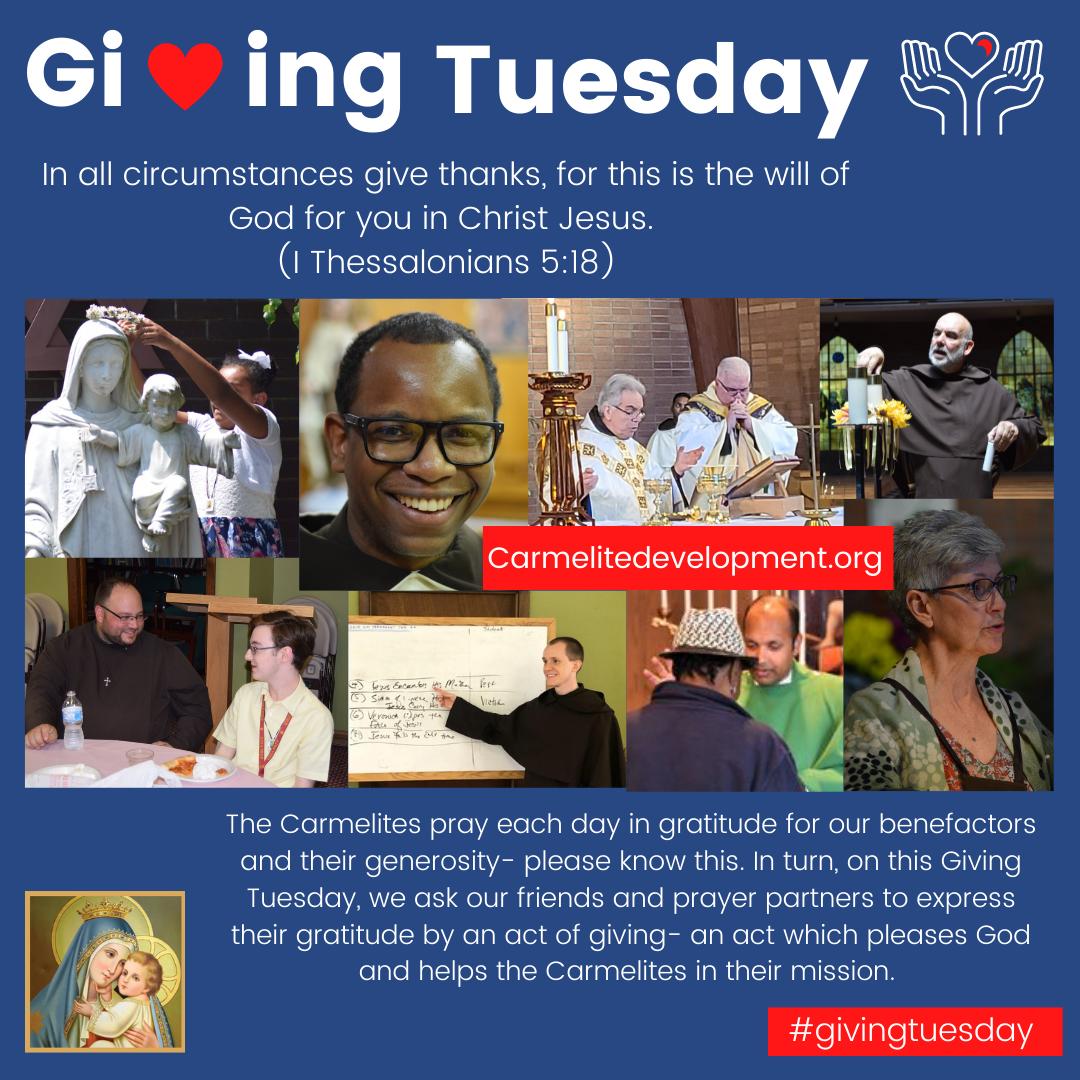 A gift will enable the Carmelites to:
Educate young men to serve the Order and Church and God's people as a brother and priest.
To care for our elderly friars who have generously served the Order, Church and God's people and need the special care and assistance which their age and circumstances require.
To assist in growing and beautifying the National Shrine of Our Lady of Mount Carmel as a place or prayer, reflection and devotion to Mary and the Carmelite Saints which welcomes so many people each year.
To support the ministries and works of the Carmelites in the United States, Trinidad and Vietnam where we seek to minister to God's people in our churches, schools and other apostolates.